Sauce:
Serves 2-4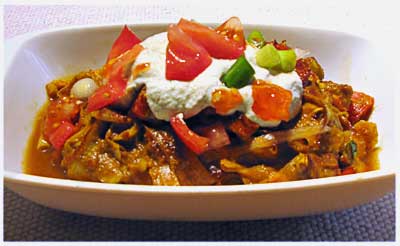 12 sundried tomatoes, soaked
1 cup water
20 fresh basil leaves, chopped
2 tablespoons olive oil
2 tablespoons sweet yellow onion
1 tablespoon
South River Azuki Miso
1 small clove garlic
1 teaspoon Herbs du Provence
1/2 teaspoon powdered fennel
1/2 teaspoon thyme
1/2 teaspoon coriander powder
4 bay leaves, finely ground
1/2 teaspoon Celtic salt
1/4 teaspoon black pepper
Directions for Sauce:
Soak sundried tomatoes in 1 cup water to soften.
Blend all ingredients in until smooth and creamy.
Pour into a 4 quart cooking pot. Set aside while you prepare the veggies.
Veggies:
Serves 2-4
2 cups zucchini ribbons
1 cup carrot ribbons
1 cup parsnip ribbons
1/4 cup red bell pepper, thinly sliced
1 cup fresh tomatoes, chopped
2 medium sized, super fresh white mushrooms, chopped
4 tablespoons green onions, chopped
Directions for Veggies:
Scrub all veggies.
To make ribbons, slice veggies lengthwise using a good quality vegetable peeler. (We use a
Messermeister
, available online or at Sur La Table.)
Chop tomatoes, thinly slice red bell pepper, and chop green onions and mushrooms.
Add all veggies to the pot.
Warm over a low flame to 100 degrees, or until it feels warm to the finger.
Transfer to a large casserole dish, and place in dehydrator at 145 degrees for 45 minutes. Turn heat down to 120 degrees, and warm for one hour.
Serve immediately (warm the plates first because they cool quickly).
Soup Variation:
Combine sauce with one additional cup of water, one cup zucchini ribbons, one cup chopped tomatoes, and three tablespoons chopped green onions. Heat to 115 degrees.