Smooth, creamy, and thick as guacamole, with a rich tomato flavor... this salad dressing is reminiscent of Thousand Island Dressing. It's a favorite of ours when we want a substantial and hearty salad, or something yummy to put on top of dehydrator sprouted buckwheat crackers, shown in photo. (Recipe coming soon!)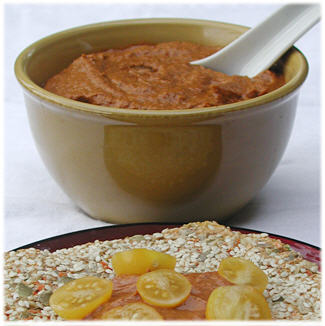 Ingredients (serves 4-8):
10-12 sundried tomatoes
1 cup very loosely packed fresh basil leaves
1/2 cup ripe tomatoes, chopped
1/4 cup chopped celery
1/3 cup pure water
3 tablespoons green onion, chopped
3 tablespoons tahini
3 tablespoons olive oil
3 tablespoons balsamic vinegar
2 tablespoons parsley
2 teaspoons agave nectar
1/2 teaspoon dried marjoram
1/2 teaspoon paprika
1/4 teaspoon Himalayan or Celtic salt
1/4 teaspoon black pepper

Directions:
Rinse veggies, remove any bad parts, and drain excess water.
Place all ingredients into blender and blend until smooth and creamy.
If sundried tomatoes are so dry that they are hard, rehydrate for 30 minutes before blending.
(The soak water can be substituted for the plain water.)
Tip: For a more liquid dressing, increase the amount of water to desired consistency, adjusting flavors if necessary.

A Little Story: Sharing The Love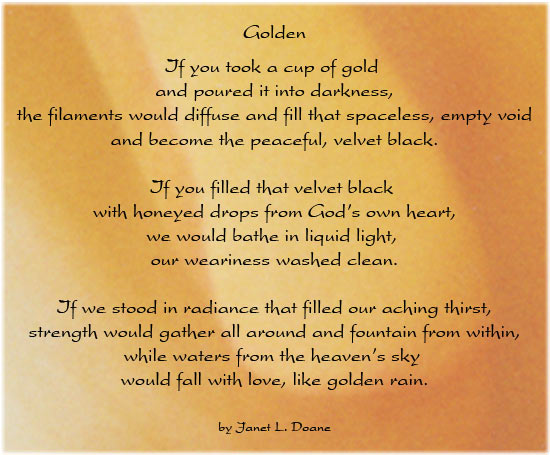 We are blessed, to be sure, with so much abundance in every way. We have love, health, a home, a wonderful family, and heartfelt friends. This makes us incredibly rich in the very best ways.

These are tender times, when people close to us are dying, or sick, or facing difficult challenges. We often wonder what we can do when there's nothing we can actually do, physically.

What we can share is the abundance of love that is in our hearts, as we listen and care for these dear ones, who have brought countless blessings to our own lives.